"

"The ultimate clearinghouse for information about the 1962 Mets."" - Jay Hook, New York Mets pitcher, 1962-64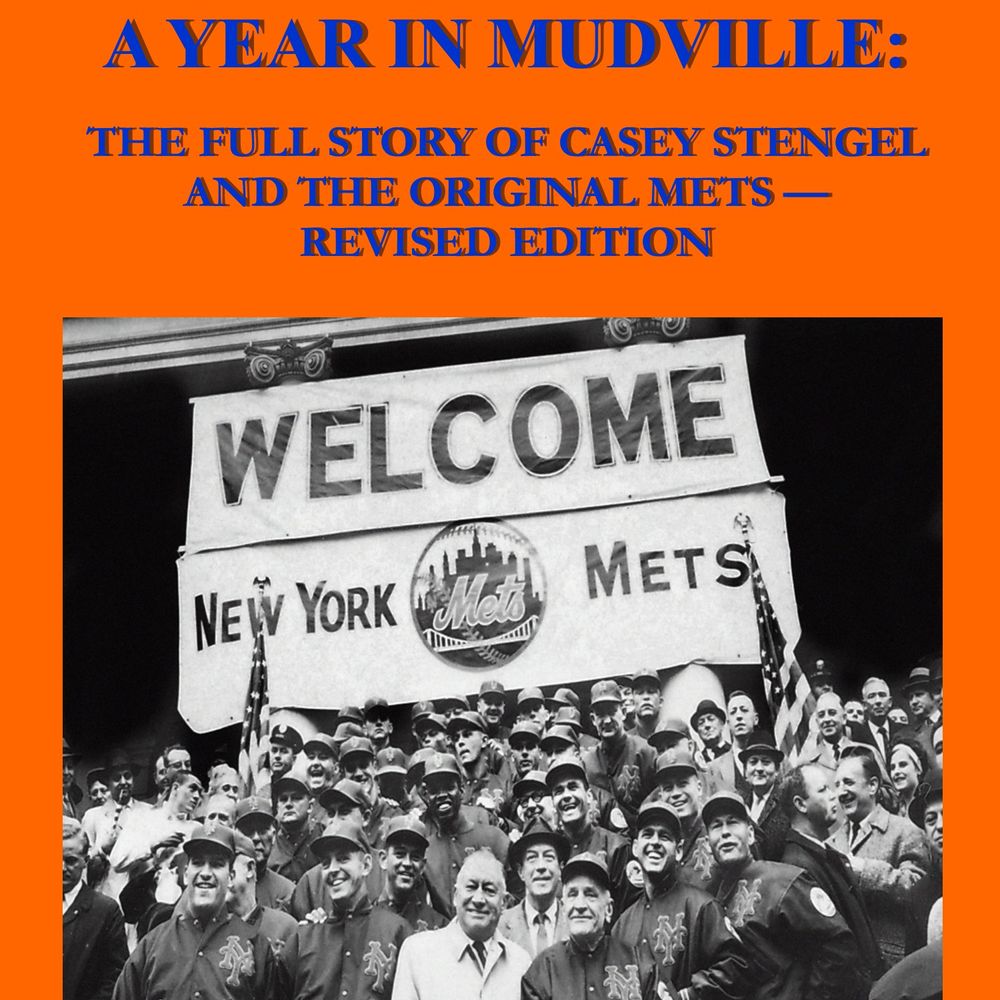 A Year in Mudville: Revised Edition
The Full Story of Casey Stengel & The Original Mets
A Year in Mudville is the first comprehensive documentation of the 1962 New York Mets, the worst baseball team of the modern era.
The story of AYIM begins more than 20 years ago, when Dave sought to find out more about the 1962 Mets and discovered there was no definitive source to do so. On January 1, 2002, he set about to write one. The first version of the book took eight years to write, and along the way, Dave interviewed important Mets players like Jay Hook, Craig Anderson, Frank Thomas and Rod Kanehl. He also spoke with some of the key writers who covered the team, as well as fans who made the new club their own. AYIM was published in 2010 in paperback and ebook form.
After several years, Dave gradually became aware that there was a lot more information out there about the Original Mets, and he decided to check it out. He discovered that since AYIM came out, more players had come forward to tell their stories, research websites had greatly increased their resources and a lot of old news coverage and documentary evidence about the Original Mets had become digitized and was now available. He decided it was time to revisit AYIM and give it an upgrade, and so, on January 1, 2016, he began work on what has now become the Revised Edition of A Year in Mudville.
Published on April 23, 2022, the Revised Edition is fifty percent larger than its predecessor and has everything one can possibly want to know about the Original Mets, including more information about literally every single player on the team as well as what they did. But more than just a retelling of who did what and when, the Revised Edition discusses more fully what made the Original Mets so special at the time and so interesting even six decades later.